Attractions:
Augusta is a unique small town with both a large Amish and Mennonite population. Time seems to slow down as you are heralded back to a simpler time. It is good to pause and explore what Augusta has to offer.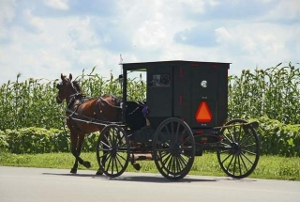 Experience the tranquil beauty and historical charm of Augusta. Visit Dells Mill, the most photographed mill in the United States, built in 1864 as a grist mill, just a few miles down the road from Bridge Creek Cottage.
Explore Augusta's unique restaurants and shops. No journey to Augusta is complete without a visit to The Wood Shed -- known throughout the Upper Midwest for beautiful crafted Amish furniture, decor and gifts.
Tour the Amish countryside including Amish homes, farms, a Woodworking workshop and school.  Visit with Amish families and satisfy your sweet tooth at an Amish Bakery and Candy Shop. Amish Tours are available through the Wood Shed.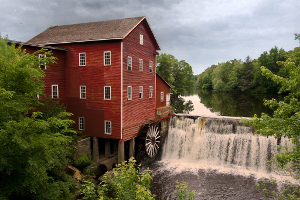 Gingerbread Jersey is a local, award winning Mennonite cheese shop in Augusta that offers a wide variety of cheeses, meats, eggs and local jams and honey. While not certified organic, their produce is organically grown and humanely procured. Many gals bring a cooler to bring home items.
Weaver's Country Store, located 8 miles away in Fall Creek, is a favorite among guests. It is a Mennonite store that offers a variety of bulk foods and spices, locally produced foods and goods and always has something unique to offer.
Massage:
You are free to bring in any massage therapist you like during your retreat. Here are the names of a few that have been to the cottage many times.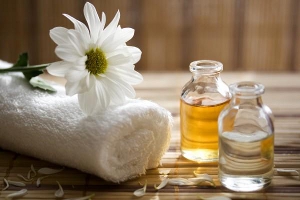 Peggy Hagberg is a licensed massage therapist with 16 years experience. Peggy offers both chair and table massages with no minumum amount of service required. Special group rates are available. Please call Peggy at 715-877-3366 for more information or to set up services.
Rebecca Copeland of Essential Bodyworks is a licensed massage therapist with over 20 years experience (including at the 5 star Four Seasons Resort & Luxury Spa in Las Vegas, NV). Rebecca charges $1/minute (30 minute minimum). Please text/call Rebecca at 702-682-0180 for information or to set up services.
Emily Walker is a licensed massage therapist with a busy practice in Eau Claire, WI. Please contact her at 715-225-9263 for information or to set up services.
Michelle and Bridget have over 20 years of experience in assisting people to improve their health and well being through massage, aromatherapy and reflexology. Located out of town, there is a minimum of four hours of service for them to come to Bridge Creek Cottage. Call Michelle and Bridget at 715-246-9595 for more information or to set up services.
Catering:

Lalaine Gunem Personal Chef and Catering. Leave the cooking to me! I will prepare and serve your meals and do all the clean up. Ranging from home classics to international flavors. I love to share healthy, locally-sourced, delicious food with others! I will work with your budget. This email address is being protected from spambots. You need JavaScript enabled to view it., 715-491-1164, Facebook.com/lanieggunem/. Please call Lalaine for information.
Tuggers Cafe and Catering is located in downtown Augusta. Mary (Tugger) offers hometown Please call 715-286-5168 for information.
Sweet Clarisse Catering is located in Augusta. Jason is often available during the week and can be reached at 715-563-5145.
Kristi's Sweets & Treats is located in Fall Creek and offers a variety of options. Please call 715-877-1386 for information.
Augusta Meats offers catering and can be reached at 715-286-2920.
Personal Chef Jodi will do the grocery shopping and come to the Cottage to prepare your meals. She can be reached at 715-664-8160.
Several local restaurants have both dine in and take out available:
Hot Spot Cafe 715-286-4343
Buddha's Bar 715-286-2654
Mulligan's Bar and Grill 715-286-2242
Subway 715-286-4300